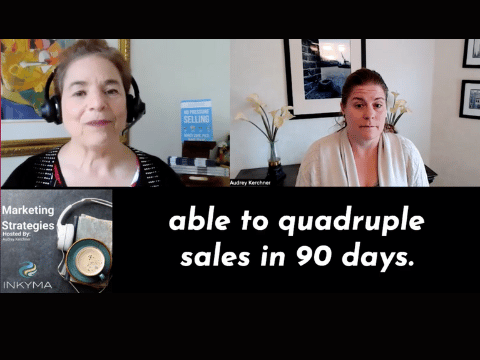 So many small business owners hate the sales part of the business. They don't want to come across as sleazy or annoying. What they really want to do is serve and help the people who need their products and services.
Sales can be easy and painless for a small business owner. You just have to have a sales process that works with your business and is repeatable. In today's episode, Audrey interviews Nancy Zare Author and Sales Training expert about how to implement and sales process and why its important. Here is what is covered
Importance of the sales process – not losing leads
Nancy's overview of how to sell based on customers' personality types
A simple sales process to follow
They have a little fun along the way so make sure you watch the episode on Youtube.
Read More »