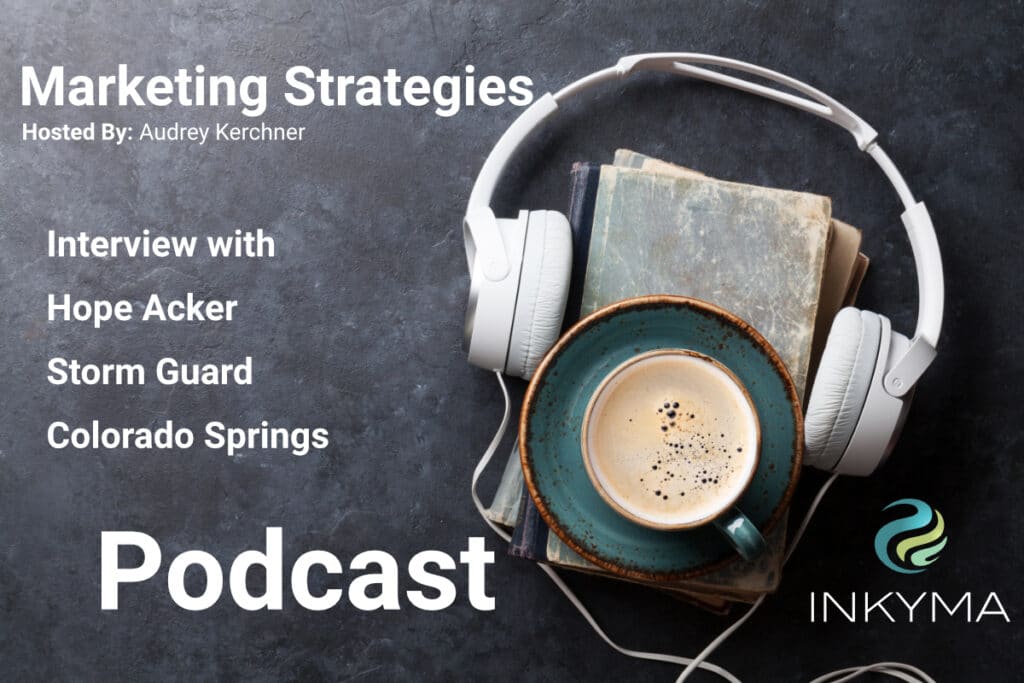 Marketing Strategies Podcast
Episode 16
Interview Hope Acker Storm Guard Colorado Springs
I had a great conversation with Hope Acker with Storm Guard of Colorado Springs about marketing, community involvement, and the seasonality of outdoor businesses and how it affects their marketing plans.
Thanks so much for listening. If you have a question or a show topic suggestion fill out the contact form on our home page. I appreciate all your feedback.
You can also schedule a complimentary marketing evaluation as well. Lets talk!