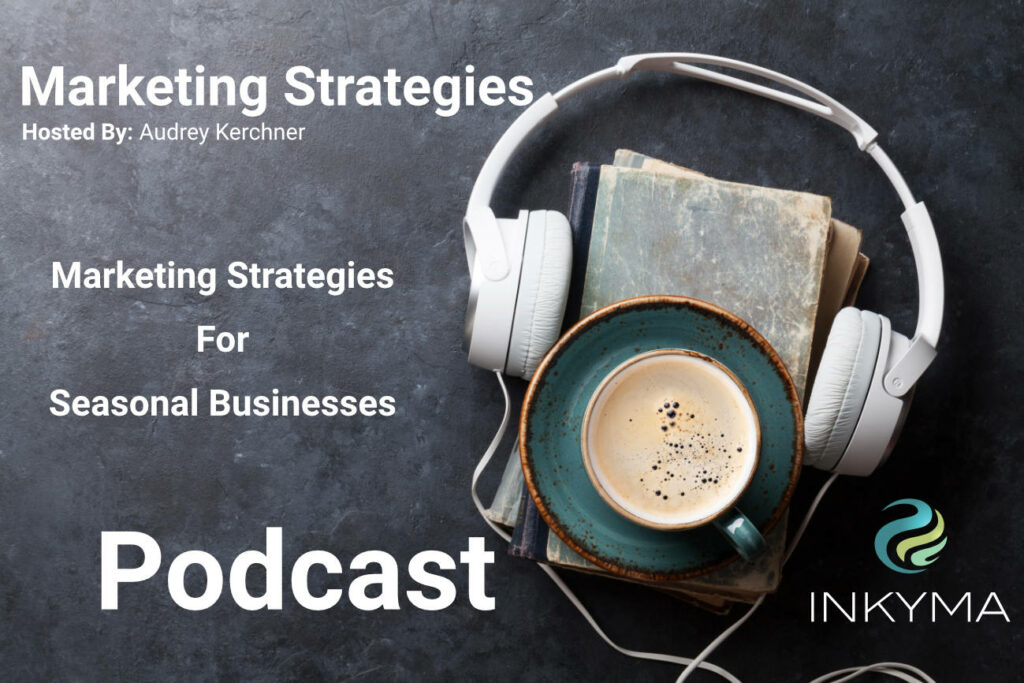 Marketing Strategies Podcast
Episode 17
Marketing Strategies For Seasonal Businesses
Marketing Seasonal Businesses can be a little tricky but if you create a strategy for your peak market as well as your off peak market you can increase revenue and maximize your time all year long.
In this episode we cover
Examples of seasona businesses
Events that trigger seasonality
Ideas on how to market During Peak Seasons
Strategies on how to market during off peak seasons
And so much more. Listen in and send me any questions you have
Previouse Podcast Episodes mentioned in the show
Email Vs Social Media Marketing
Thanks so much for listening. If you have a question or a show topic suggestion fill out the contact form on our home page. I appreciate all your feedback.
You can also schedule a complimentary marketing evaluation as well. Lets talk!