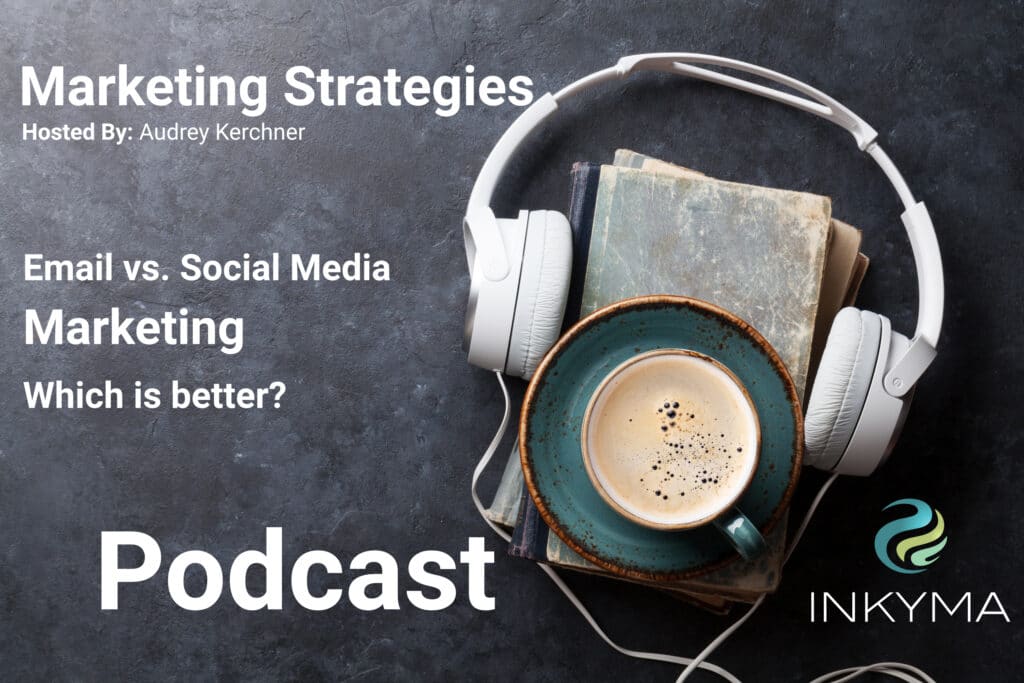 Marketing Strategies Podcast
Episode 14
Email vs. Social Media Marketing. Which is Better?
When I chat with business owners and talk about marketing the conversation usually goes to social media. Its the relatively new kid on the block. But is it the right choice for every type of business.
That is what this episode "Email vs Social Media Marketing. Which is Better?" is all about. Which types of businesses do better with each tactic and how to use them together.
Here is the link to the strategy vs tactics episode I mentioned. Also in this episode are some snippets from a previous podcast with Cassie Smith owner of True Nature Roofing. Check out her full podcast.
Thanks so much for listening. If you have a question or a show topic suggestion fill out the contact form on our home page. I appreciate all your feedback.
You can also schedule a complimentary marketing evaluation as well. Lets talk!