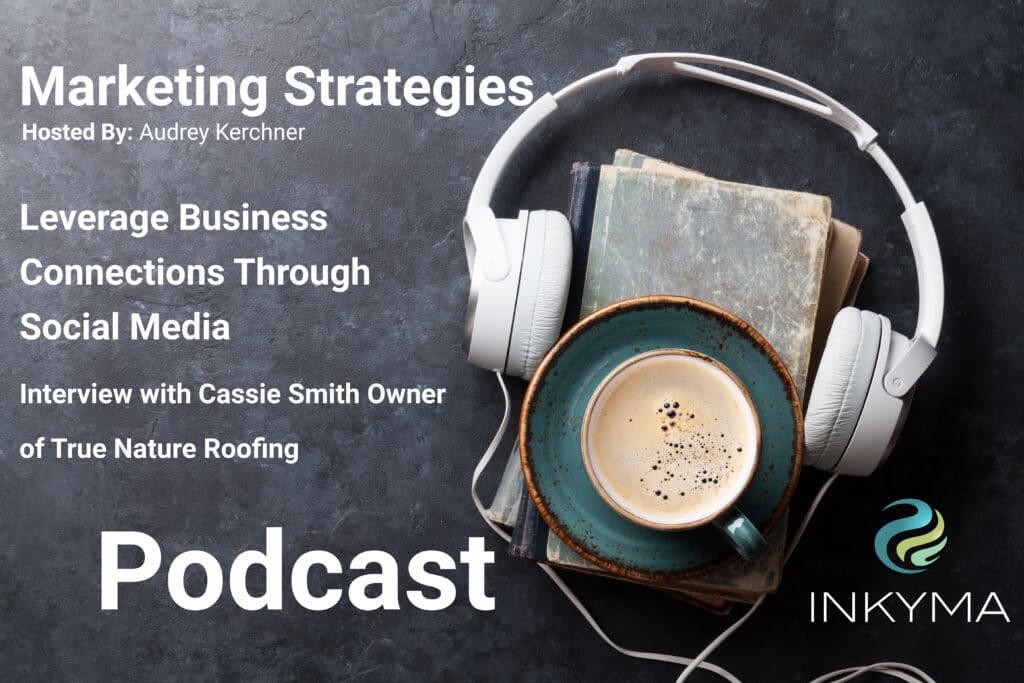 Marketing Strategies Podcast
Episode 11
Leverage business connections through social media – Interview with Cassie Smith Owner of True Nature Roofing
In this episode, I have conversation with Cassie Smith of True Nature Roofing. A womens owned roofing company. This by itself is pretty inspriational.
Not only do we talk about the advantages of being a women business owner we also talk a deep dive into how you can leverage business connections through social media as another way of giving and getting referrals.
I really enjoyed talking with Cassie so much and I hope other women become inspired to buy or start their own business.
Check out our previouse episodes on our podcast page.
Thanks so much for listening. If you have a question or a show topic suggestion fill out the contact form below. I appreciate all your feedback.