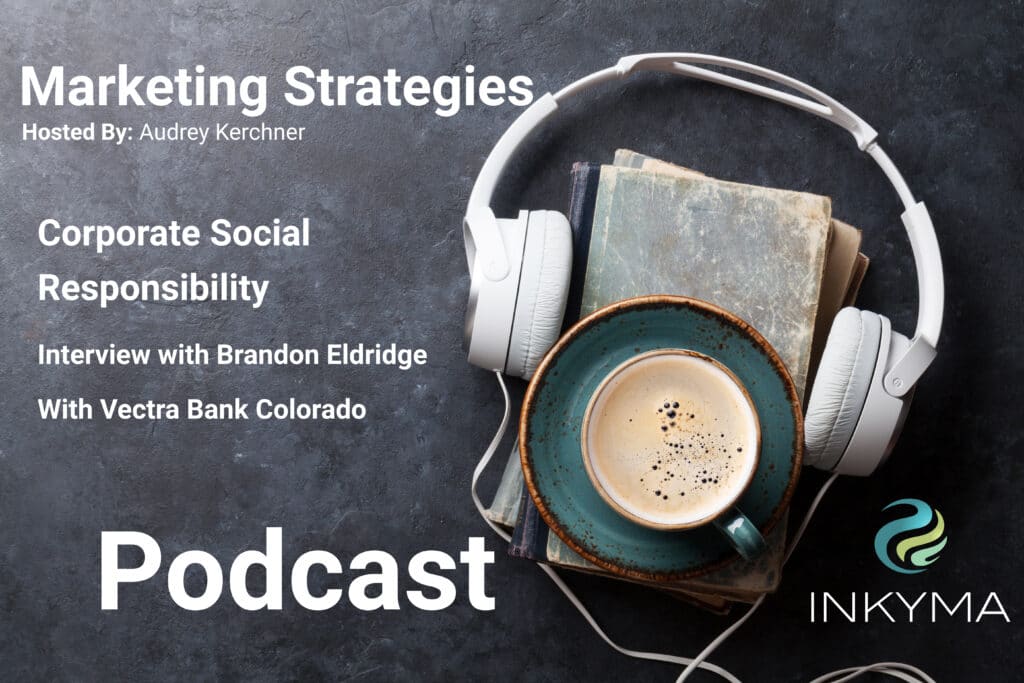 Marketing Strategies Podcast
Episode 12
Corporate Social Responsibility – Interview with Vectra Bank Colorado
Brandon Eldridge with Vectra Bank Colorado joined me in this episode. He and many members of the bank spend a of their free time with not-for-profits and charity events and encourage their employees to do so as well. Its part of their corporate culture.
Here are the links to the organizations we spoke about
SBDC Colorado Note: if you are not in colorado every state and area has Small Business Groups that provide similar services.
Colorado Institute for Social Impact – They have certification programs as well as SROI – Social Return on Investment Measurement studies.
Thanks so much for listening. If you have a question or a show topic suggestion fill out the contact form on our home page. I appreciate all your feedback.