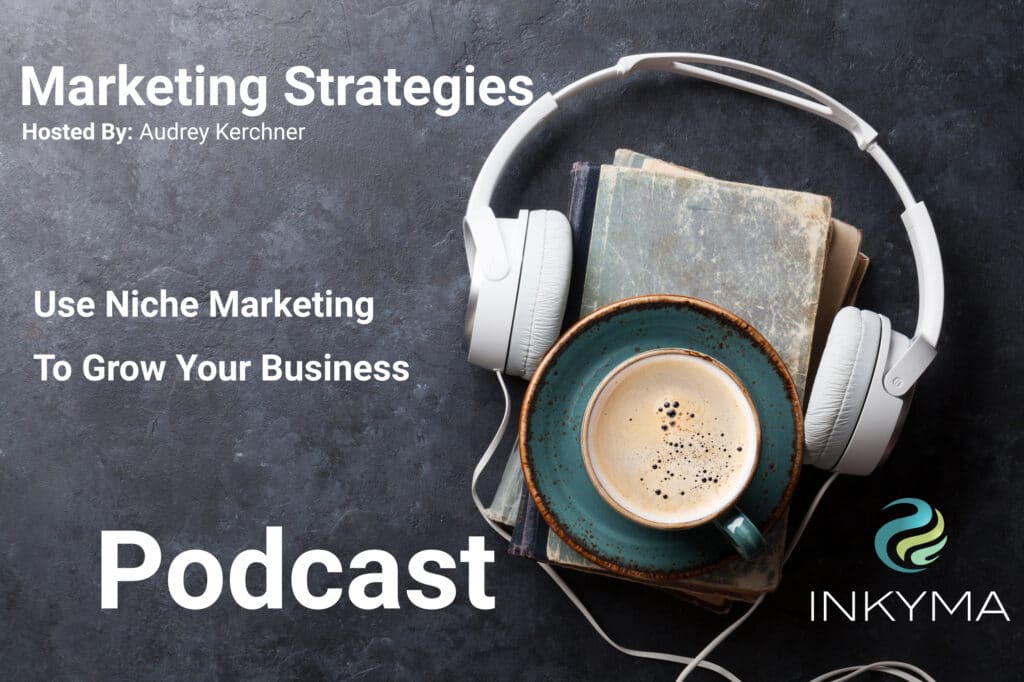 Marketing Strategies Podcast
Episode 13
Use Niche Marketing To Grow Your Business
In this episode I talk about the different types of Niche Marketing
Vertical Niche Marketing
Horizontal Nice Marketing
The benefits of niche marketing. I walk you through how to identify your niche and how to start working with them.
Here are links to previous podcasts that I mention in the show
Marketing Strategy Vs. Tactics
Check out the article we wrote about niche marketing too.
Thanks so much for listening. If you have a question or a show topic suggestion fill out the contact form on our home page. I appreciate all your feedback.
You can also schedule a complimentary marketing evaluation as well. Lets talk!