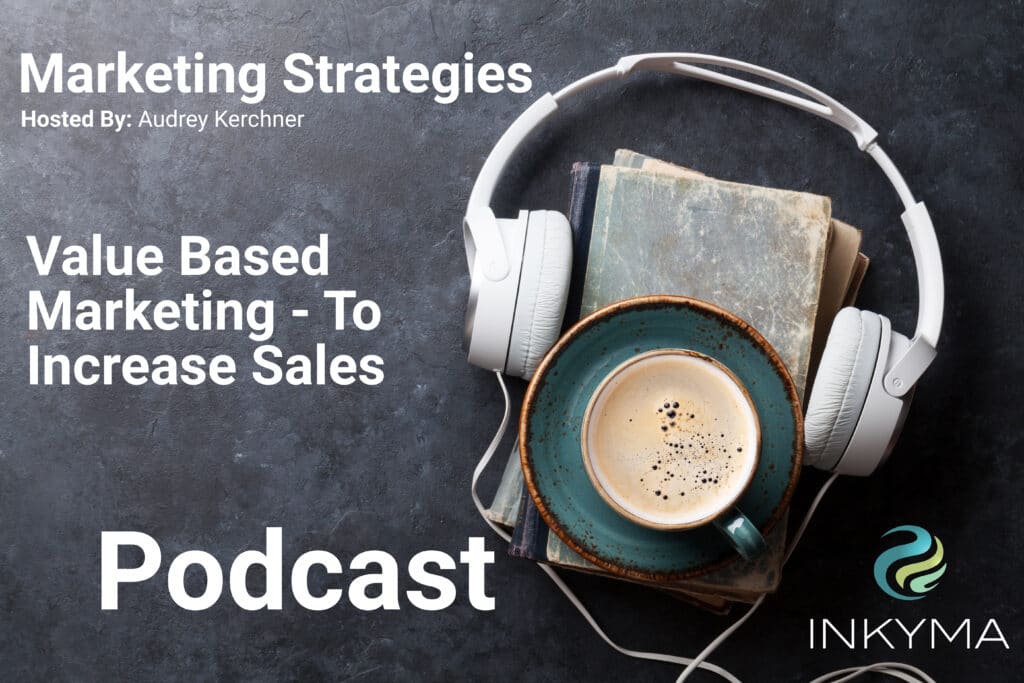 Marketing Strategies Podcast
Episode 7
Value Based Marketing To Increase Sales
Value Based Marketing is targeting customers who are willing to pay more for the a product because it aligns with their values.
Learn how to be able to charge more and attract the right type of clients to your business. I share what the top 3 core values are to using in your marketing and how to implement them.
Make sure you have listened to the Marketing Strategy Vs. Tactics episode 1st. You are going to need that basic information as well.
We also wrote an article that supports the podcast too. Check that out HERE
Check out our previouse episodes on our podcast page.
Thanks so much for listening. If you have a question or a show topic suggestion fill out the contact form below. I appreciate all your feedback.


We are now on Amazon Music and Audible