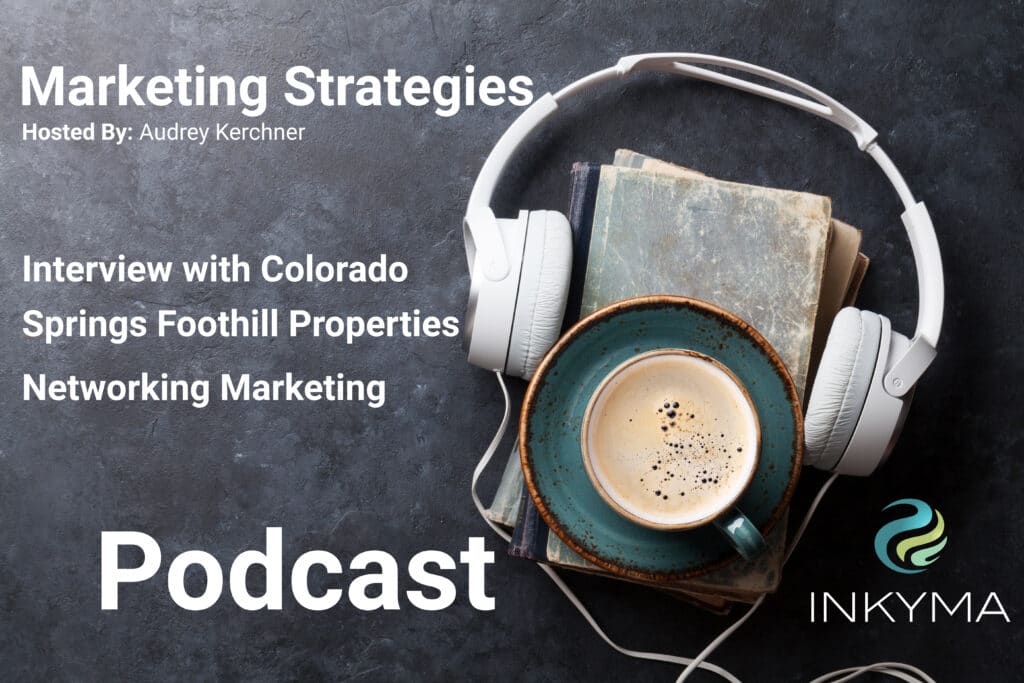 Marketing Strategies Podcast
Episode 8
Network Marketing Interview | Colorado Foothills Properties
I had a wonderful discussion with John and Tyson Liese, father and son owners of Colorado Foothills Properties. During the interview, we had an in-depth discussion about how to use network marketing to increase awareness and build a strong referral base regardless of what industry you are in.
They shared tips and their process on how to network market the right way. We also discussed the best ways to market your business if you are in a competitive market place like real estate.
Check out our previouse episodes on our podcast page.
Thanks so much for listening. If you have a question or a show topic suggestion fill out the contact form below. I appreciate all your feedback.