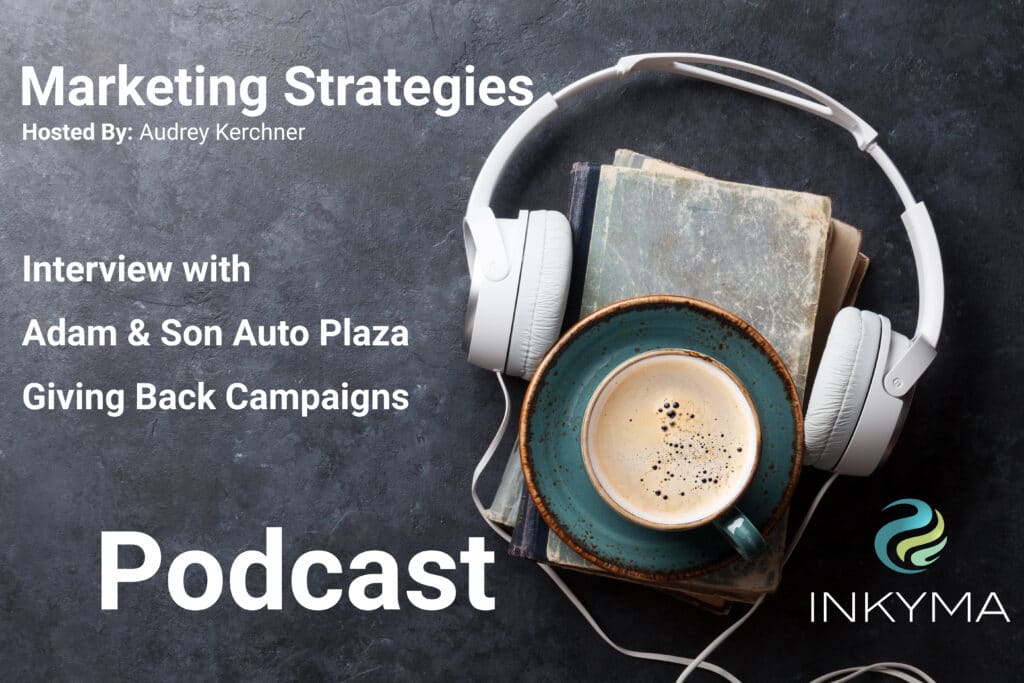 Marketing Strategies Podcast
Episode 8
Giving Back Campaigns Interview | Adam and Son Auto Plaza
Scott Gill with Adam and Son Auto Plaza and I had a great discussion about how companies can create and promote giving back campaigns. These types of campaigns are a really great marketing tool when inspired from the heart. They help the community and they help the company that puts them together.
Scott talks about how they were inspired to create the Stranded Motorist Fund campaign and how they are working to promote it in the community as well as give other business the opportunity to add it to their giving back strategy.
Check out our previouse episodes on our podcast page.
Thanks so much for listening. If you have a question or a show topic suggestion fill out the contact form below. I appreciate all your feedback.