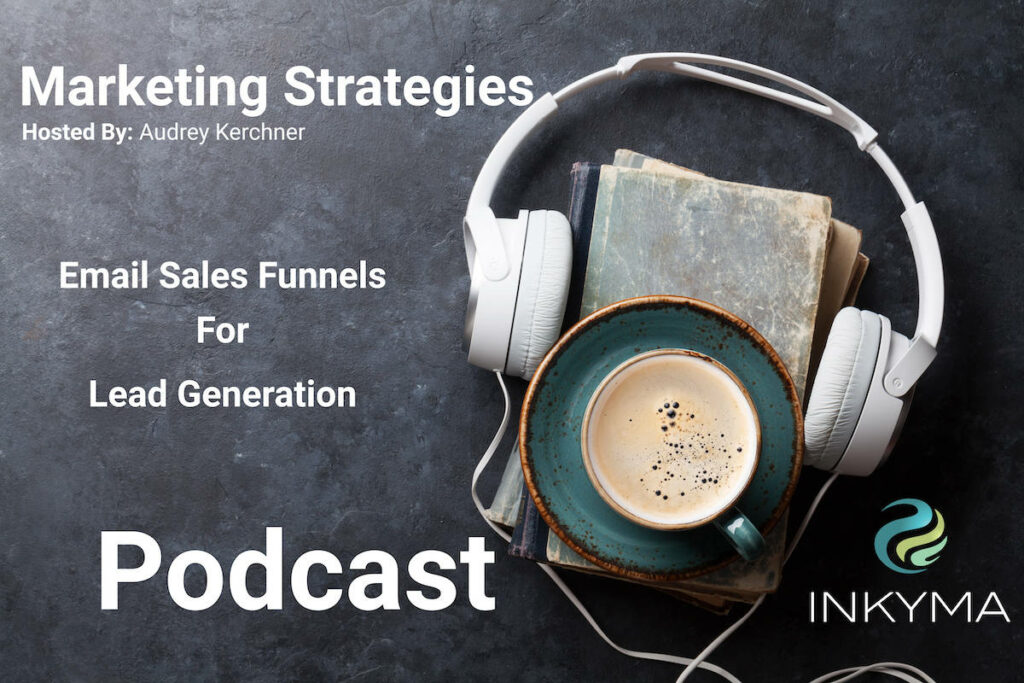 Marketing Strategies Podcast
Episode 19
Email Sales Funnels For Lead Generation
If you sell high ticket products or services or high trust services it takes on average 6 – 8 touches (emails, conversations, meetings, etc…) for a buyer to choose you.
When I have discussions with certain types of business owners they want a way to automate the touchpoints so they can maximize their time. My answer is always… Email Sales Funnels.
In this episode, I share what types of businesses do best with email sales funnels and what to put into an email sales funnel to make it effective to generate leads for your business.
Products we use to build Email Sales Funnels
Links to previous episodes that I mention in the podcast:
Convert Leads Into Customers With Website Landing Pages
Thanks so much for listening. If you have a question or a show topic suggestion fill out the contact form on our home page. I appreciate all your feedback.
You can also schedule a complimentary marketing evaluation as well. Let's talk!