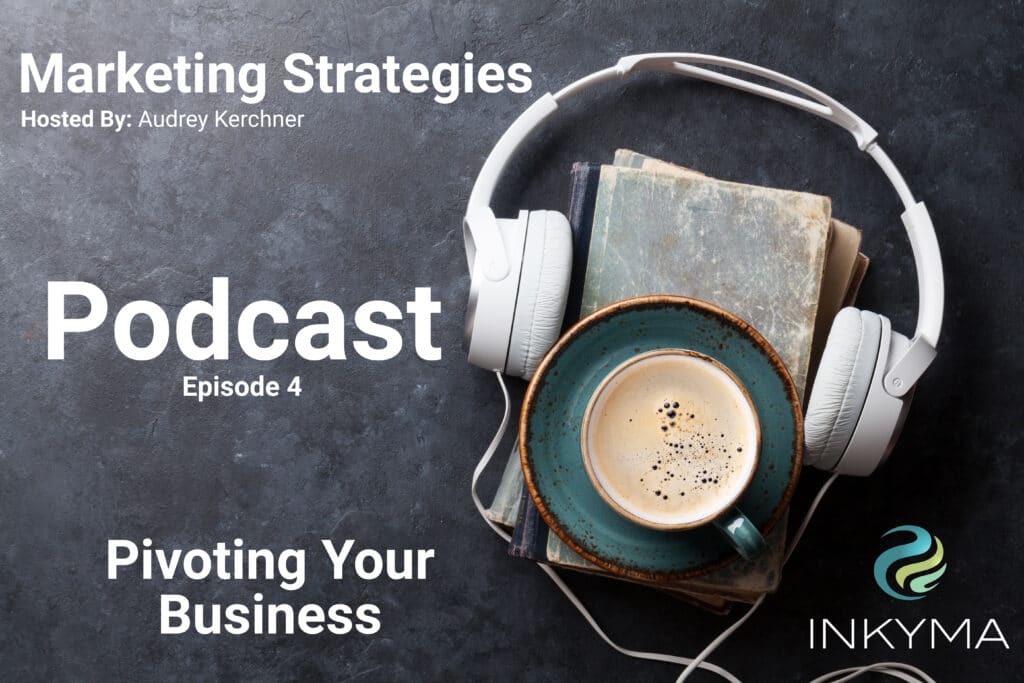 Marketing Strategies Podcast
Episode 5
Pivoting Your Business
I've spoken with many business owners during the pandemic of 2020\2021 some pivoted early, some late, many not at all.
The pandemic is an in your face example of why as a business owner you need to remain flexible, agile and always be growing your business. Pivoting your business is not just for pandemics – its for every day your open.
Listen to the podcast to get sound advice to pivot your business in any ecomonmical circumstance.
Check out our previouse episodes on our podcast page.
Thanks so much for listening. If you have a question or a show topic suggestion fill out the contact form below. I appreciate all your feedback.