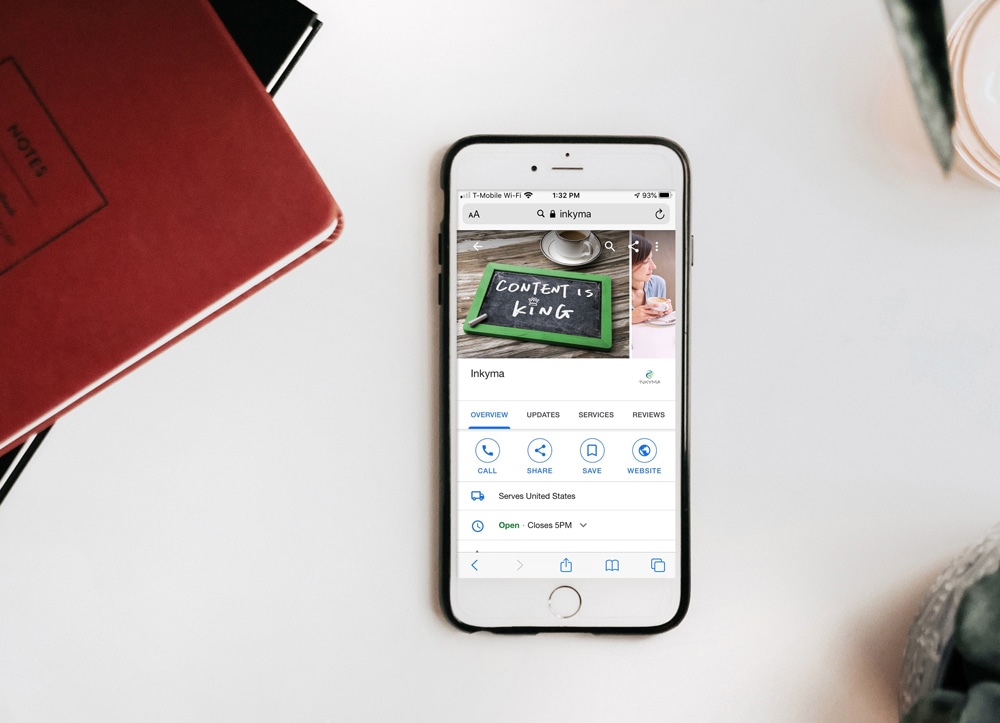 Google My Business is one of the most important tools for any business owner. If you don't already have a GMB set up, you need one. But why does it matter so much?
What is Google My Business?
Creating a Google My Business listing is a must for all businesses. It provides your company with instant visibility when people are searching for you. To truly gain all the benefits from this feature, you need to make sure you fill out everything. If you don't, you won't gain the benefits we discuss below.
A Google My Business page is your business listing on Google. When people Google certain services they're looking for, many businesses pop up in their area for them to scroll through. For example, if you're a coffee shop, you want to pop up when someone in your town Googles for coffee shops in their area.
A GMB account lets business owners control their profile by setting up their
Hours
Contact information
Pricing
Services
Pictures and Videos of your location and products
Events
Posts
Social Links
With the profile completely filled out, you significantly increase the likelihood that you will be contacted vs just having a website.
SEO Is Directly Tied to Google My Business
Want better Search Engine Optimization? Setup a Google My Business Page. Google instantly indexes all the information on the listing and associates your social listing to the business which makes it easier for Google to rank you.
And this is incredibly beneficial. Websites, it can take a long time for Google to index their latest blog posts, which means that it can take a bit for posts and pages to even show up on Google. With GMB, you won't have to wait around, as it will index your updated or new pages immediately. Any new events added to your GMB will also be indexed immediately.
Gain More Awareness
Google My Business is great for website rankings. It's also the best tool for easy business awareness. When people see your GMB, they don't have to go directly to your website to see your information. All of your business' information is still right there for them to read and see include pricing.
So, even if they don't click on your website, they're still seeing all your information. And the more aware one is of your business, the higher chance they'll become a future customer.
Utilize Google My Business
Want to learn how to increase your business' online presence with Google My Business? Schedule a time to chat with us now to learn more about how we can help you.