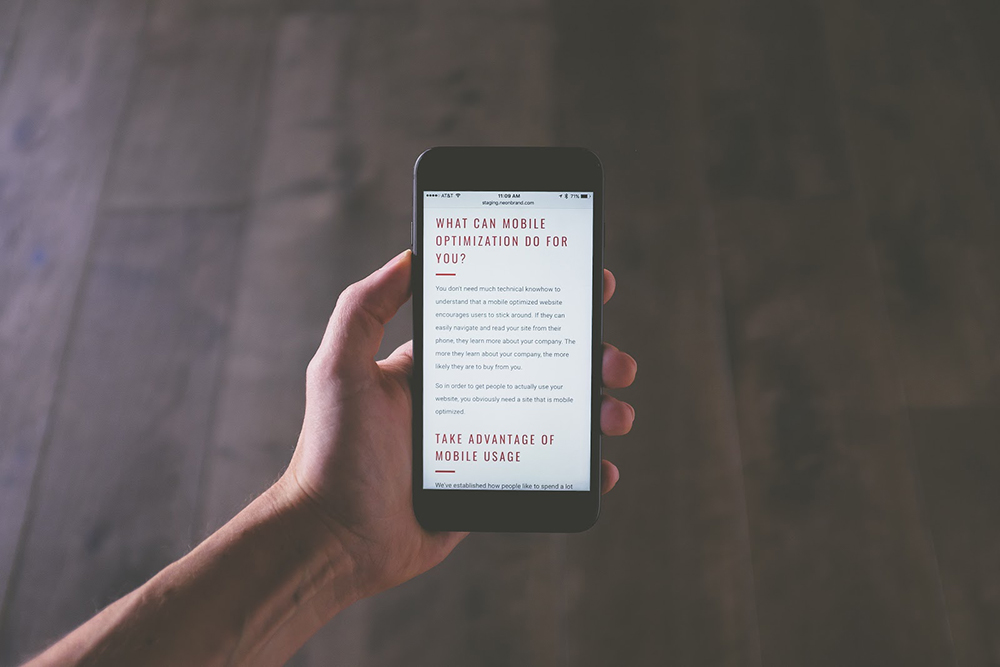 There are many factors to consider when designing your website. As a business owner, it's important that you make sure your branding is complete and clear to all visitors. Once you have your overall branding design (color scheme, font designs, etc) figured out, there are three main elements that your website needs. Regardless of what industry or niche you fall in, make sure your site has these three essential features at all times.

1. Make Sure Your Website Design Is Mobile Friendly
First of all, and maybe most important, you need to make sure your website is both desktop and mobile-friendly. It's easy to make a website desktop friendly, but some site designs suffer when users visit it using their phone.

According to a 2018 study, 52.2% of all website traffic came from people using their phones. As you want to convert website visitors to customers, you need to make sure that your site is user-friendly at all times. Obviously, this can be difficult, especially for those who don't have experience in web design. When you work with an agency, experts can make sure that they're always using designs that are mobile-friendly!

2. A Clear Design With Relevant, Concise Content
It's important to always keep your website design clear and your content relevant. Less content tends to be better in the long run. You also don't want to overload your visitors on the home page with conflicting colors and blocks of writing. Keep your overall website design on brand — and always keep your colors, fonts, and other design aspects consistent throughout.

Make sure to have different pages (i.e. services, contact, and testimonial pages), even if you don't have a blog section. And if you do have a blog section, always make sure what you're writing and posting is relevant to your business.

3. Clearly State How Visitors Can Contact and Follow Your Social Accounts
Your main goal is to convert website visitors to customers. Calls to action should be clearly stated on all blog posts and necessary pages. Keep these CTAs precise and relevant!

You also want to keep your website visitors in touch with you and your business. Every page should have a contact form (or a link to it) where visitors can easily get in touch with you about your services. You also want links to your social media accounts easily accessible at the bottom of the page, after they have reviewed your website.

Design an Effective Website
Do you want to design an effective website that encompasses all these details above? Schedule a time to chat with us today to learn how we can help you!