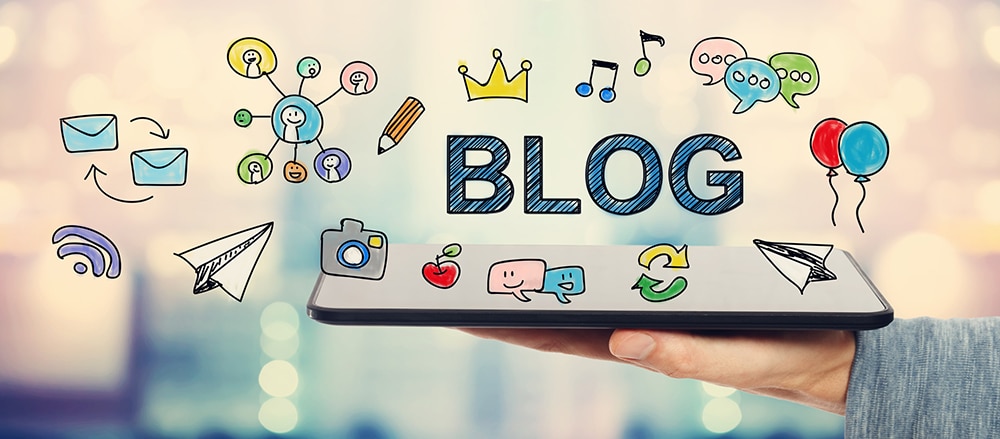 Having a blog on your business website is beneficial for many reasons. It helps increase your likelihood of ranking high on Google because you have more content and it helps keep educate your followers and customers.  There's a difference between regular old blog posts and those that engage site visitors into wanting to become a customer. With these five tips detailed below, you can increase blog post engagement and convert visitors to customers!
1. Pay Attention To Your Industry
To keep things fresh and relevant, it helps to pay attention to what's going on in your industry, and your target audience within the industry. Follow your industry's news and write time-friendly articles around the current news.
Follow the general trends in the news as well, you don't want to write something that appears to be "tone deaf" with what is going on in the world at the time of the articles publication.
This can help bring more visitors to your site, as you'll be writing about more relevant things.
2. Create List Style Articles
List style articles always do well, and it doesn't look like this trend is going away any time soon. These articles are fun and always easy for your visitors to read. If you're stuck for ideas, create a "Top 10" article! But always remember to keep the overall theme of your blog related to your business and what you're selling.
3. Have High-Quality Images
High-quality images catch the eye and draw in the reader. No one wants to look at blurry, grainy photos, this affects your business's brand and how you are perceived. Ensure that the image reflects the content of your blog post.
There are free and low costs stock photography sites for you to get images from. If you're not a professional photographer, utilize these websites. Don't be tempted to pull sites from a Google Search. Many images are copyright protected and you could get in trouble for using someone else's image without permission.
4. Know Your SEO
Before you write anything, understand what you need to do for your SEO keywords. Do keyword research for your industry and see what your competitors are doing. This can even help inspire new article ideas, as researching different keywords can reveal similar topics that you possibly didn't think about before. Once you know what people are searching for, you can start to tailor your posts to your target audience. 
Writing blog posts about frequently asked questions in your industry with a detailed answer is a good way to keep your audience engaged. Plus Google serves up FAQ content in search before they give the article link.
Using a tool like Rankmath on your website will help you tweak your article for the search engines giving you more visibility organically.
5. Keep Things Clear
As you write your blog posts, make sure your writing is easy to read and understand for your audience. Keep things clear and write at a level that the average person is comfortable reading at, this is usually at a 4th or 5th grade reading level.
You want to reel customers not in, not confuse them with industry jargon that they don't understand. Have someone who doesn't work in your industry read through your content. This is a quick way to weed out the jargon.
Create Effective Posts That Increase Blog Post Engagement
There are many ways to increase activity and engagement with your audience on your blog. We have only scratched the surface with these 5 in this article.
Check out another article we have about how blogging can help your business and increase blog post engagement.
Looking to create blog posts that help increase overall engagement with your visitors and convert readers to customers? We can help! Schedule a time to chat with us today to learn more.