To get your website to rank high on Google, you need to utilize SEO best practices — and blogging helps immensely. SEO, Search Engine Optimization, has a huge hand in where your site ranks on Google. We have put together the top 6 tips to rank your website higher to get more site traffic and sales conversions. With these tips below, you'll be able to create a blog section that helps your SEO!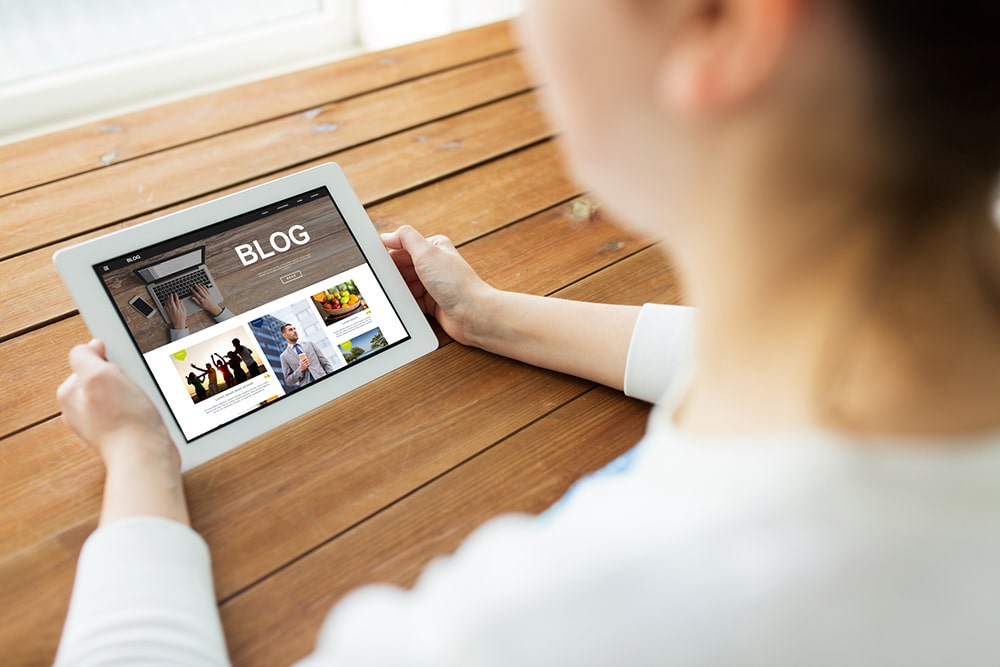 FAQ: Does blogging help with SEO?
Blogging gives you the capability to answer specific questions that your audience may be searching for on Google. Blogging is your primary SEO tool when ranking for keywords.  The more relevant blogs you have that utilize good SEO practices, the higher your website will rank on Google.
Blogging SEO Best Practices
In order to get your website to rank higher on Google, create a blog where you answer questions or discuss relevant topics. Of course, all blogs need to follow beneficial SEO practices. To help your website's visibility on Google, follow these tips:
Use long-tail keyword phrases related to your audience. At the very least, use one keyword, though it's helpful to use two or more. These keywords should be phrases that your audience may search for, and they need to be evenly spread throughout your article naturally. Use long tail keyword phrases, as it's easier to rank on Google with these phrases, rather than single keywords that are often used.
Utilize a FAQ section. Asking questions in a search bar is the most common way people search today. To have more site visitors sent your way, use relevant FAQ sections/schemas in your blog posts. Google has created an FAQ schema that highlights answers to questions and ranks them higher than the full article. 
Ensure your site is mobile friendly. Google has adopted a mobile first model for search.  Make sure your website is user friendly and looks great for both desktop and mobile viewing. If your site isn't mobile-friendly, Google will rank it much lower or sometimes not at all. Most people search on their phones now, so it's highly beneficial to have a mobile optimized site.
Use Keyword phrases in your images image alt text and blog meta descriptions. Your image alt text and blog meta descriptions should always be filled in with the blog articles relevant keywords. When you optimize your images correctly, people could possibly find you through a google images search.
Internally and externally linking. Links are very beneficial for websites. You always want to make sure you have internal links to your other website pages. These links tell the search engine how your content connects together to tell a story. External links are also incredibly helpful, though they should only be kept to a minimum per blog page, and you should only ever link to reputable sources/sites. All links, whether internal or external, need to only link to related or relevant content. Never link to anything random for the sake of having links.  
Create evergreen content. Evergreen content is content that doesn't age with time. These types of blog posts stay relevant and can be great constant sources of traffic for your website. This doesn't mean they can't be updated; if they need to be, always keep them up to date with the most recent news. For evergreen content to really feel evergreen don't show post dates on your blog. 
Rank High on Google Today
Do you feel confident you are using seo best practices to ranking high enough on Google with your blog posts? If not Schedule a time to chat to learn more about how we can specifically help you.